Teneo Translations
Translation has become one of the most critical jobs in modern society. As the world is coming together based on information sharing and communicative advances, it is only natural that there has been a constant demand and an unprecedented need for translation of ideas from one language to another. Translation is no longer just the process of translating words, but has evolved into the transformation of meaning and intentions.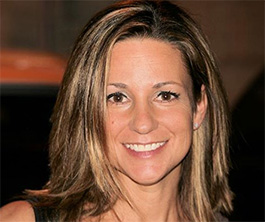 Biography
Founder of Teneo
The founder of Teneo Translations, Lena Taki, is an English mother tongue linguist with a strong scientific background who translates from Italian into English. Lena earned a Bachelor of Science in Molecular, Cellular and Developmental Biology from the University of California at Santa Barbara. She participated in a number of research projects and worked in various hospitals and medical companies including Quality Assurance departments during and after her studies, resulting in a profound and practical knowledge of various aspects of the scientific, medical and pharmaceutical fields. A solid background and hands-on experience in these areas is mandatory when dealing with specialized and delicate translations such and medical and pharmaceutical documents.

Lena moved to a town in Italy north of Rome in 2000 and was immediately immersed in the Italian language and culture, which also plays a vital role in translation. She then earned a Certificate of Continuing Studies in Translation from City University in London and an M.A. in Translation Studies from the University of Bristol. The paths of knowledge, science and linguistics were fused together and Teneo Translations was founded in 2004. Lena is currently an active member in the professional translating, scientific and medical communities. She has translated millions of words of medical and pharmaceutical documents and more for a wide range of clients.
Why choose us?
Our Small Team with Big Ideas
Teneo Translations is a professional translation resource providing translation services to both businesses and individuals. Teneo was founded by a linguist/molecular biologist with the aim of providing quality and specialized translations at reasonable rates. Our highest priority is customer satisfaction and as a result, we are highly responsive to the needs of our clients. Our small size is one of our greatest attributes as it allows us to focus on creating direct contact between our client and the expert translator throughout the process while providing a cost-effective solution.
We guarantee our clients maximum confidentiality.